Mount Tahoma High School


Class Of 1963


Not a member?
JOIN HERE
Find and click on your name.

WHERE ARE THEY NOW

WHERE WE LIVE
Who lives where - click links below to find out.

3 live in Alaska
4 live in Arizona
17 live in California
3 live in Colorado
2 live in Florida
1 lives in Georgia
2 live in Idaho
2 live in Illinois
1 lives in Louisiana
1 lives in Michigan
1 lives in Minnesota
2 live in Montana
2 live in Nevada
1 lives in New York
2 live in Oregon
3 live in Texas
1 lives in Utah
133 live in Washington
1 lives in Wyoming
1 lives in New Zealand
40 location unknown




Show Classmates on map
MISSING CLASSMATES
Know the email address of a missing Classmate? Click here to contact them!
JOINED CLASSMATES
Percentage of Joined Classmates: 51.8%


| | | |
| --- | --- | --- |
| A: | 118 | Joined |
| B: | 110 | Not Joined |
Three opportunities to meet and greet classmates this summer: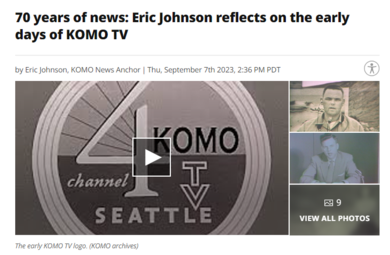 <================================>
MTHS Class of 1962 invites
the Class of 1963
to their 55th anniversary gathering at
Spud's Pizza, 7025 Pacific Ave, Tacoma, WA 98408
Thursday, August 24th, 4pm
<================================>
MTHS Class of 1963
annual gathering
Tuesday, September 19, 2pm
BJs Restaurant and Brewhouse
4502 S. Steele St., Suite 1500, Tacoma, WA 98409
(watch for more details)
<============================>
<========================>
<====================>
I am a Seenager. (Senior teenager)

I have everything that I wanted as a teenager, only 60 years later.
I don't have to go to school or work.
I get an allowance every month.
I have my own pad.
I don't have a curfew.
I have a driver's license and my own car.
I have ID that gets me into bars and the wine store. I like the wine store best.
The people I hang around with are not scared of getting pregnant. They aren't scared of anything. They have been blessed to live this long--why be scared. And I don't have acne. Life is Good!
You will feel much more intelligent after reading this, if you are a Seenager.

Brains of older people are slow because they know so much. People do not decline mentally with age. It just takes them longer to recall facts because they have more information in their brains. Scientists believe this also makes you hard of hearing as it puts pressure on your inner ear.

Much like a computer struggles as the hard drive gets full, so too do humans take longer to access information when their brains are full.

Researchers say this slowing down process is not the same as cognitive decline. The human brain works slower in old age, said Dr. Michael Ramscar, but only because we have stored more information over time. The brains of older people do not get weak. On the contrary, they simply know more.

Also, older people often go to another room to get something and when they get there,they stand there wondering what they came for. It is NOT a memory problem, it is nature's way of making older people do more exercise.

SO THERE!!

I have more friends I should send this to, but right now I can't remember their names. So, please forward this to your friends; they may be my friends, too.
* * * * *
Best Halloween Costume in Florida
(Will this soon be us???)
* * * * *
Facebook for Seniors!
This is for those of our older generation who do not really comprehend why Facebook exists.

(Presently, I am trying to make friends outside of Facebook while applying the same principles).
Therefore, every day I go down on the street and tell the passers-by what I have eaten, how I feel, what I have done the night before and what I will do tomorrow night.
Then I give them pictures of my family, my dog and me gardening and spending time in my pool.
I also listen to their conversations and I tell them I love them. And it works.
I already have 3 persons following me: 2 police officers and a psychiatrist.
* * * * *
We're the best there'll ever be...
Mount Tahoma '63
Welcome!
We hope you will use this site to keep in touch with classmates.
This site isn't about waistlines, hairlines or credit lines. It's about lifelines.
It's about reconnecting with our friends
from
some of the best years of our lives.
It's about caring for our classmates and their families!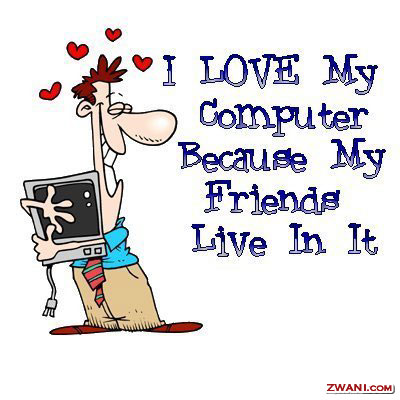 This site is administered by the reunion committee (ie, your classmates), not a third party vendor. Create your classmate profile, upload some photos, post a message on the message forum, or send a message to a classmate from their profile page. Registration is free.
⇔
It's important to keep your profile information updated, especially your email address, because this website will be the only way to reach you about class events.
Note: Please take a moment to add <postmaster@classcreator.net> to your email address book. If a classmate sends you a message, you will receive an email from classcreator letting you know that you have a message waiting. If you don't add the classcreator address to your address book, your email provider may send the emails to your spam or junk folder. (You may want to check your spam folder right now to see if you've missed a message from our website.)
Let us know if you have a suggestion to improve or add to this website!
PRIVACY NOTICE: All contact information (address, phone number, email address) entered into this website will be kept confidential. It will not be shared or distributed. Your contact information is private: your street address, email address, and phone number cannot be seen by the classmates unless you grant permission on your Profile. When someone clicks on your name, the only contact information they will see is your city and state and whatever information about yourself you choose to put on your Profile. Unless you explicitly grant your permission, your email address is not visible, although an email can be sent to you using the contact box at the bottom of your Profile page. Note, however, if you send a message to someone through their Profile page, the Classmate will see your email address so that they can respond. You may choose to have your profile visible only to logged in classmates by checkmarking the Profile Visibility box.