Mount Tahoma High School


Class Of 1963
In Memory
Richard Bert Sande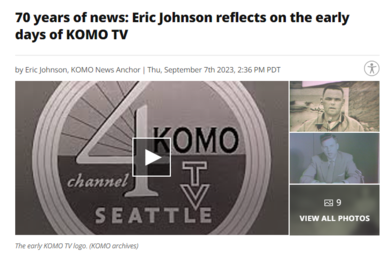 Richard B. "Dick" Sande passed away unexpectedly on December 19, 2016 in Olympia, Washington. He was 71 years young. Dick is survived by his wife of 15 years, Kathleen (O'Neill) Sande; his son, Shawn (Jennifer) Sande of San Antonio, Texas; his daughters, Carol (Joel) Springer of Puyallup, Washington; Laura Duris (Scott Vlotho) of Seattle, Washington; and Katie Disharoon, of Seattle, Washington; his sister, Sharon (Al) Germano of Yelm, Washington; and his little loves, his grandchildren, Ben (5), Sophie (5), Owen (4), Scarlett (3) and Kayla (1).
Dick was born in Portland, Oregon, to Hallet and Nadine (Adams) Sande on January 29, 1945. He graduated from Mount Tahoma High School, Tacoma, Washington, in 1963 and joined the U.S. Marine Corps immediately after, where he served from 1963 to 1967, including a tour in Viet Nam. Once he left the Marines, Dick attended Washington State University and graduated cum laude in 1974. He became a police officer on the Santa Ana California Police Force, where he was injured on the job. He later moved to Longview, WA, where he worked as an Industrial Health Consultant for the Community Alcohol Center and developed the Crisis Intervention Team for the Vancouver Police Department. In 1989, Dick was elected County Commissioner for Pacific County, where he served for two years.
Beginning in 1988, Dick had a long and rewarding career working for the State of Washington Department of Corrections for 11 years. He was a Community Corrections Officer, a Community Unit Manager, Lead Facilitator-Trainer and Statewide Corrections Officer Trainer. But retirement for Dick meant starting a business of his own, continuing his love for corrections and police work while designing and facilitating management and leadership training across the State of Washington, which kept him very busy and always learning. He, of course, worked this around his love for travel. Throughout the years, he provided training for organizations such as the Peninsula College, Criminal Justice Training Commission, South Puget Sound Community College and the WA State Patrol, as well as a variety of other law enforcement agencies.
His career was filled with challenges and accomplishments, but his life was filled with joy in his family and his faith. He participated fully in his Catholic faith, as a hospitality minister and a lector, reading scriptures at Sunday mass. He married the love of his life, Kathleen, in 2001 and spent much time getting to know her three daughters and 11 siblings, along with her Mom (Ginny) and Dad (Pat). Since his own parents had passed, he embraced Ginny and Pat as his own, loved them dearly and was always just a phone call away when they needed anything. At home, Dick spent hours reconstructing the gardens and landscaping, updating, painting and improving each room. His love for order, structure and the finer things in life brought him great joy. His love for travel brought him to faraway places, such as China, Belize, Puerto Rico, Puerto Vallarta, and of course Hawaii. He enjoyed traveling to visit his son, daughter-in-law and grandchildren in Texas and friends in Florida as well. But to him, home was always best. Each time upon returning from a trip, he would say, "Boy is it good to be home!"
Interment on Thursday, January 5, 2017, 11:00 a.m., at Tahoma National Cemetery, 18600 SE 240th St., Kent, WA 98042.
http://www.funeralalternatives.org/portfolio-item/sande-richard-b-dick/